Paint Plot Subscription Box
Subscribe to become a Paint Plot member and receive new artwork every 1-3 months.
AUD
$33.90
$33.90
$42.90
$42.90
Join Now
Cancel or pause anytime*
*For more information on the membership, please review our Terms & Conditions.
HOW THE PAINT PLOT MEMBERSHIP PROGRAM WORKS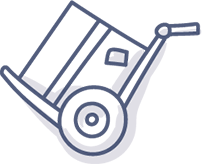 Get new paintings delivered to your door each month.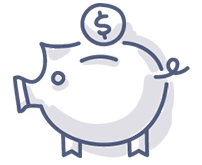 Get 20% off all additional orders while you're a member.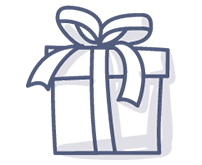 Enjoy a free surprise gift in your paint pack every month.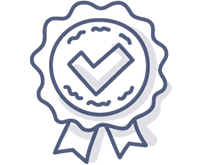 Get priority access to new art work first.
You will be given the option to choose your own painting. You can select from our normal catalogue or member only exclusives.
If you prefer not to choose, we will send you an exclusive member only mystery painting.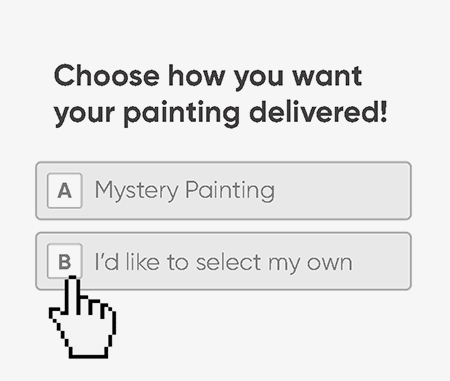 A further 20% off will be available to you via a personal discount code in case you would like to paint more or give painting kits as gifts.
Pay $33.90 AUD for your monthly subscription. When you become a member, you'll save on your Paint Plot kit each month.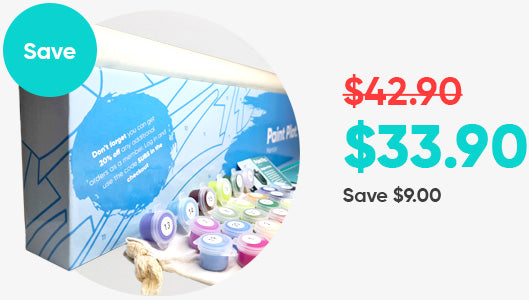 Get access to new Paint Plot designs first. As a member, you will have a chance to get your hands on new artwork before anyone else.
Flexibility each delivery. Choose between Paint by Numbers and Diamond Paintings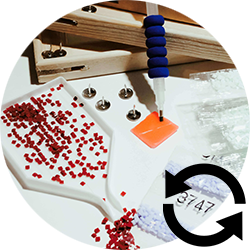 The first month you sign up, you'll become a Paint Plot Beginner Artist. The more you paint, the higher membership tier you receive. You'll receive virtual pins via email.
Get started as a Paint Plot Member today
Join Now
AUD
$33.90
$33.90
$42.90
$42.90
*For more information on the membership, please review our Terms & Conditions.
Paint Plot Membership FAQs
• Your very own 20% off coupon that will work for all items purchased on the store excluding subscriptions. While you are a member
• Brand new artwork regular 50x40 painting canvas
• Sealed mystery envelope so you can keep your painting a mystery while you paint. If you choose
• Surprise free gift each month
• Priority access to new artwork first
• You will earn virtual pins as rewards to show your experience as a Paint Plot artist
Canvas Size: 16" x 20" / 40 x 50cm
Canvas Material: Linen Canvas
Paint Type: Acrylic
After you have signed up and paid there will be a "Choose painting" button on the thank-you page. Click the button and you will be taken to a product selection application where you will be able to choose any product you like. Alternatively, you can sign in, click the "Choose next painting" button at the top of the page.
We ask our members to choose the painting types they like (e.g. oceans, animals, fantasy, landscape etc.) Before your delivery, we'll give you the option to keep your painting a surprise, to select one from the new designs that are available or to pick a painting from our available catalogue of designs.
If you choose to keep your painting a surprise, then the category is a preference. We will do our best to send you a brand new design in this category however it's subject to availability and not always guaranteed.


We would encourage you to give the painting a go, part of the fun is discovering a new category or painting design that you might love. If, however, it's really not your cup of tea, you can send it back and switch it over for another membership painting, free of charge. If you'd like to do this, please get in touch with our team at support@paintplot.com.au.
Since Paint Plot Memberships provide painting kits at a discounted rate (with added benefits), regular Paint Plot discount codes cannot be used for subscription purposes. Gift cards are also not applicable to Paint Plot memberships. Only specific membership codes and offers can be used for this product. Terms and conditions apply when using a discount code, including a two box minimum term. See terms of service for more details.
Cancel subscription
Login to your account, click on manage your subscriptions, find the subscription you want to cancel. click cancel, follow the prompts.

Pause or postpone your subscription
Email support@paintplot.com.au and a customer service representative will help you change the date of your order and postpone your subscription for you.

*terms and conditions apply when using certain discount codes. Read terms of service for more details