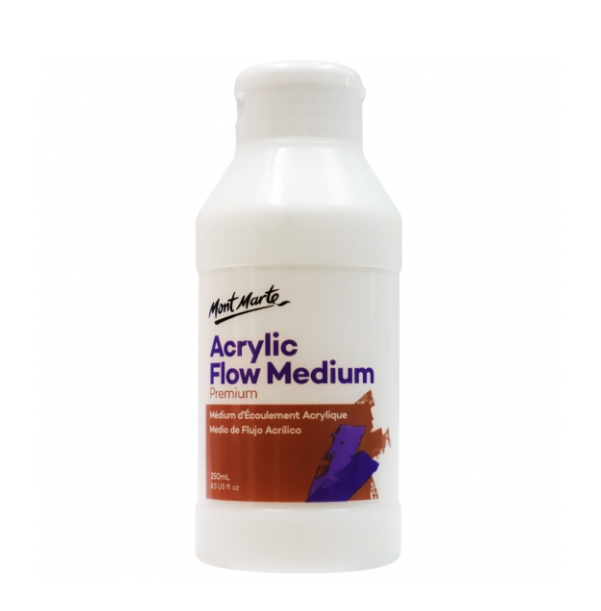 Acrylic Medium Flow 250 ml
More Information
Premium Acrylic Flow Medium increases the translucency and flow of your acrylic paints without losing their colour intensity. This highly versatile acrylic pouring medium can be used to thin acrylic paints and mediums, or to dilute binders. If you are using this with your paint by numbers kit, please use just a drop of medium in each tub of paint. You will only need a very small amount.

Features:
Use this acrylic pouring medium to thin acrylic paints and mediums, or to dilute binders
Increases the translucency of acrylic paints without effecting their colour intensity and vibrancy
Enhances the flow of acrylic paints
Highly versatile
||shipping_location||
Free Shipping: Free domestic shipping on orders over ||free_shipping_amount||!


Processing Time: All orders leave our warehouse within 48 hours on business days.


Shipping Time Estimates: 
||shipping_times_table||
Please keep in mind delivery times listed above are our best estimate.
Tracking: You will receive a shipping confirmation with a tracking number as soon as your order has been sent out.
Returns: Simple Returns up to 30 days from when you received your item.
Money Back Guarantee: We offer an easy, hassle-free 30-day money back return policy.
For complete details, read our Returns policy.
Please contact us at support@paintplot.com.au with any questions.
Key Features
Beginner friendly
Calming & relaxing
Grow your creative knowledge
Highest quality canvas
30 day money back guarantee