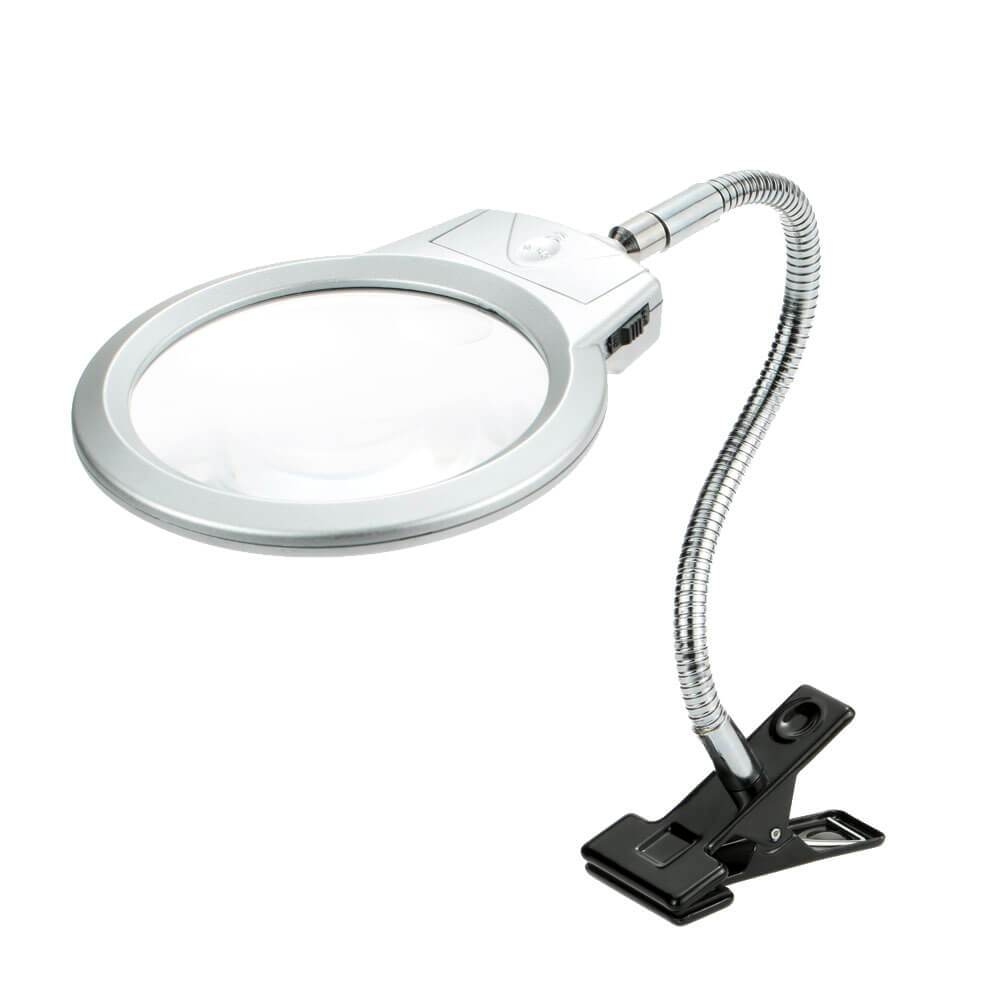 Desk Magnifying Glass
More Information
This desk magnifying glass is an ideal tool for people doing intricate work such as detailed paint by numbers. It comes with 2 LED illuminating lamps and has enough brightness to ensure a better magnifying effect. It also comes with a metal hose that can be bent freely at any angle and a clamp that can be firmly fixed to your desk.
The larger lens has a magnification of 2.5X and the small lens can magnify up to 5X!
This is powered by 3 AAA batteries (not included).


Perfect for Paint By Numbers - This magnifying glass will help you see the numbers thanks to the LED lamp, the magnification, and the flexible position

2 lenses - 1 large, 2.5X magnification. And 1 small, 5X magnification!

2 LED illumination lamps - these will help you out if you paint in the darker hours of the day. This is powered by 3 AAA batteries (not included).
||shipping_location||
Free Shipping: Free domestic shipping on orders over ||free_shipping_amount||!


Processing Time: All orders leave our warehouse within 48 hours on business days.


Shipping Time Estimates: 
||shipping_times_table||
Please keep in mind delivery times listed above are our best estimate.
Tracking: You will receive a shipping confirmation with a tracking number as soon as your order has been sent out.
Returns: Simple Returns up to 30 days from when you received your item.
Money Back Guarantee: We offer an easy, hassle-free 30-day money back return policy.
For complete details, read our Returns policy.
Please contact us at support@paintplot.com.au with any questions.
Key Features
Beginner friendly
Calming & relaxing
Grow your creative knowledge
Highest quality canvas
30 day money back guarantee